About
We bring over 6 years of experience in the Automotive Industry. Servicing the Cambridge area since 2015.
We're a family-friendly used car dealership carrying a variety of sedans, trucks & SUVs, all at affordable prices. Our goal is to make your car buying experience a quick and easy, hassle-free process. Looking to finance a vehicle? Our pre-approval process only takes 2 minutes. We offer great rates for all credit situations and will work with you to build a payment plan that fits your monthly budget. Whether you have questions about test driving one of our models or want to know what your financing options look like, we're always here to serve you! Give us a call, send us an email or stop by for a visit, and experience the difference.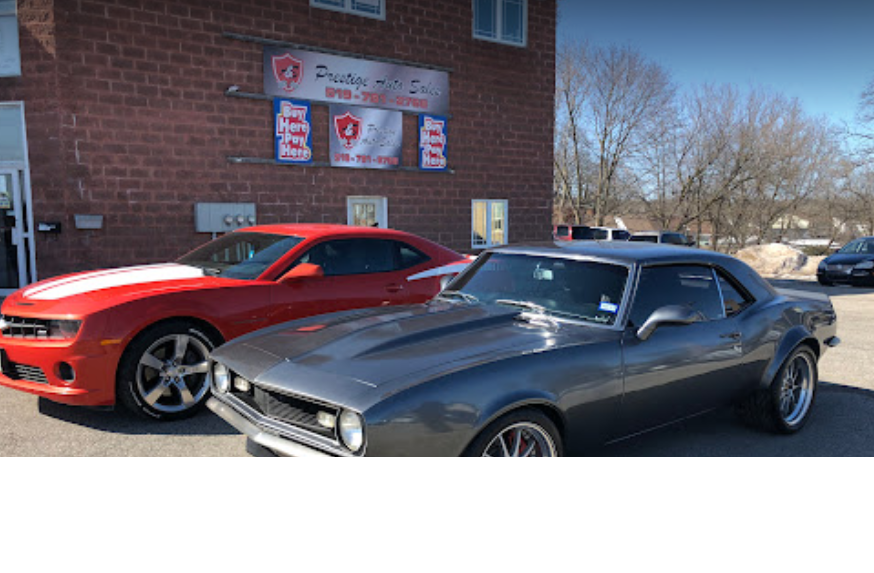 Rated 4 - Based On 68 Google Reviews
★ ★ ★ ★ ★
from the time i entered prestige auto i was made to feel my needs would be met Triana was delightful well versed in the art of customer care i highly recommend buying a car from prestige auto sales
★ ★ ★ ★ ★
It was a pleasure to shop here ! Triana took her time helping me find the perfect vehicle. I feel very comfortable with Triana and trust that I am in good hands. I support this local family business with full confidence. I would recommend this place to others and will be returning in the future !
★ ★ ★ ★ ★
I would highly recommend this dealership to everyone ! The team, Triana especially, is very kind and understanding. If you need a car there is definitely something for you there! Thank you A&S Prestige Auto Sales !
★ ★ ★ ★ ★
Service it's great! They helped me to find the best financial and best car for me. I have 1 month with the car and no issues. Highly recommended
★ ★ ★ ★ ★
I highly recommend this dealer. We've got our second car from them and they've always been very helpful! The process was very fast and easy going. The cars are in good conditions and at affordable prices. Also, for those spanish speakers in the area, this is the right place to buy a car.
★ ★ ★ ★ ★
Wonderful people to work with. Got the car I wanted and very fast! Very helpful and accommodating. Super happy and would highly recommend A&S Prestige Auto Sales!
★ ★ ★ ★ ★
What an amazing service, extremely fair prices. Thank you so much for your honesty.
★ ★ ★ ★ ★
Good value on my trade-in, and excellent post-sale service for repairs and service. A good place to change a car.
★ ★ ★ ★ ★
Great owner. Gives lots of useful information and tips
Roberto Carlos Ochoa Medina
4 years ago
★ ★ ★ ★ ★
I bought a beautiful fiat 500 excellent conditions, thanks to the owners and the whole team for the good service, great place to buy your car, A&S they are simply THE BEST
Terry Johnson
5 years ago
★ ★ ★ ★ ★
An excellent place to buy a car. Aldo was very helpful . He found me financing quickly even with a so so credit rating. The vehicle I bought is 2 years newer than another one I looked at and was also almost half the price. I also got an extended warranty included for no charge unlike other places where you have to pay for it. I love the Ford Escape it is exactly what I wanted.